Due to covid-19 issues, we were unable to take clients until the very tail end of the spring striper fishing season. The good news is that fishing was great for the most part with many clients taking home limits of striper.
.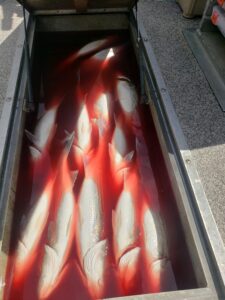 We targeted the Colusa area for the spring striper run both upriver and downriver, mostly drifting live minnows. We also targeted them with artificial lures one might typically throw for bass. These fish can be incredibly aggressive predators and will readily strike a lure imitating a wounded baitfish or even lamprey eel.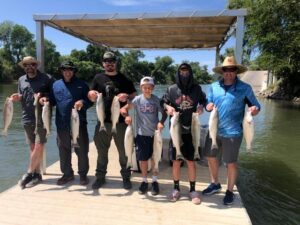 These trips are conducted from our large, spacious jet boat with room for up to 6 anglers. All of the necessary equipment and bait is provided and we fillet your catch to be transported back home. Spring striper season is a great time to join friends and family for exciting fishing with typically great weather. Not to mention, these fish make excellent table fare with a very mild flaky white meat.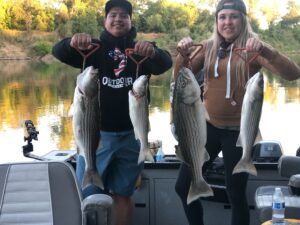 To book a spring striper trip or ask for more information, click HERE.
For local bait and tackle check out Kittles Outdoors.